WHY YOU SHOULD BE USING OUR APARTMENT LOCATING SERVICE
Searching for an apartment in the Dallas areas can be a real hassle, BUT it doesn't have to be.
Our top notch representatives are based here in Dallas and when it comes to apartment locators, we will make it easy for YOU because:
Our agents know the all best Dallas apartment rental prices at any given moment because our database updates the apartment rentals in Plano and Dallas every hour.
Our agents know the members of management at each community.
Our agents know the full range of Dallas apartments.
Our agents know the Dallas apartments that have the cheapest utility rates.
Our agents know the Dallas apartments who have the cheapest deposits.
Our agents know who offers you the best lease terms.
Our Dallas apartment locator system will help you find those "special request" accommodations from complexes such as garages, pet-friendly apartments, computer centers, biking trails, video rooms, etc.
Our agents know what locations and areas would be most convenient for you.
Our agents will use our Plano and Dallas apartment locator search to determine your short-list of Dallas apartments based on designated school(s).
Our agents know the Plano and Dallas apartments that have Move-In specials through our Dallas apartment locator system.
Our agents have unadvertised knowledge of "special" deals available from Plano and Dallas Apartments.
WE WILL PROVIDE ALL THIS INFORMATION TO YOU COMPLETELY FREE! AND SUPER FAST! SO WHAT ARE YOU WAITING FOR? YOUR VERY OWN PLANO APARTMENT LOCATOR IS WAITING.
What is a Broken Lease Apartment in Dallas
A broken lease apartment can happen for a variety of reasons. A lease supplies some amount of security for the tenant and the landlord, and they can be broken when a tenant doesn't pay rent, or brings in a new adult who hasn't had a background check by the landlord.
Before signing a new lease, be sure to read the fine print. You don't want to be caught in an unexpected situation. Give as much notice as you can when you have to move out. Generally a lease can be broken if you are hired for a job in a new city or experience a major life changing event.
When you do vacate an apartment without the permission of a landlord, before the lease is done, you could wreck your credit and lease history. Bad credit apartments are available in Dallas with Broken Lease Apartment Finders, but if you can avoid a broken lease or bad credit that's going to be a good idea.
When you look at the terms of the lease, breaking the lease may result in different outcomes like being responsible for paying the remaining months even if you have moved out. The good news is that even with a bad credit apartment or a broken lease apartment history, we are here to help you get matched with a new apartment near you in Dallas that may be willing to work with you even if you have had an eviction or bad credit ratings.
If you do break a lease, take some time to make written communication documenting your intention and your reasoning. Written communication seems like such an easy thing to do but few will take the time to write down the reasons and share them in writing with the landlord.
Taking the time to outline your situation and making sure that you have the written communication records will go a long way to getting you into a new situation. You can then document the past situation from your own viewpoint, not the viewpoint of the others.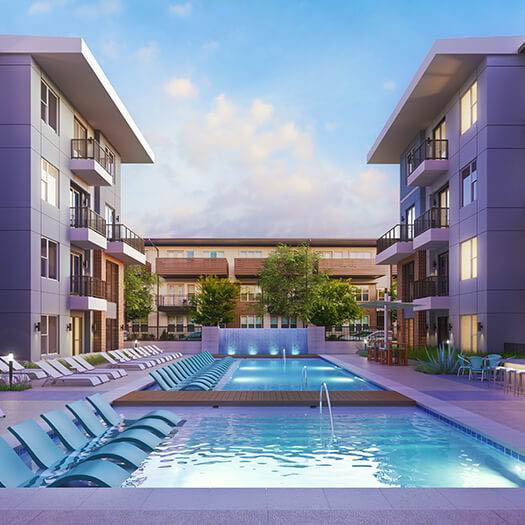 Regardless of Credit, We Can Help
We have done our homework so you can find a new place to live, even if you have had bad credit or a broken lease. Our apartment finders in Dallas can help you locate no credit check rental homes, or apartments that accept evictions near you.
Not every landlord will check credit. As you work on credit repair, and income proof, and increasing your savings, we will do the work to find you a new home in Dallas area that accepts tenants even with a rocky history.
Start fresh today. Make a three-month goals list of your savings and payment plans. If you have creditors, take some time to create payment plans that you can live with. A creditor is not supposed to turn down a payment plan. So start somewhere.
If you are willing to change your life, we are willing to help! It's a great feeling to fill out the form here on this page and get started getting into a new place that may not check credit or may take broken lease applicants.
It's never too late. You can't give up. Plus, your family will appreciate every step you take to get back into a new place that works for you in Dallas and surrounding communities.